PATH is one of the largest and most innovative players in the field of vaccines for global health. We're helping to develop vaccines against diseases for which no vaccines exist; we're advancing better, more affordable versions of ones that do; and we're using the newest technology to tackle some of the world's most enduring threats.
But we can't do it all alone.
Strong, strategic partnerships are key to PATH's long history of success. The right partners help us advance vaccines through every stage of development, from discovery to delivery. We could not have seen MenAfriVac® delivered to more than 305 million people in Africa's meningitis belt without innovative partnerships, and we could not have helped introduce a pilot implementation of the world's first malaria vaccine to children in parts of Malawi, Ghana, and Kenya without committed collaborations.
Those are splashy stories that highlight well-known global collaborators, but many of our partners work behind the scenes—at the early, pre-clinical stages, in small labs, and often with few (but dedicated) staff. And so many of them share the same mission as PATH: making vaccines more affordable and accessible to the people who need them most. We wanted to take a moment to highlight some of the people and organizations that have an early, critical hand in our vaccine development success, and that are quietly helping to improve the lives of women and children all over the world.
Fina Biosolutions LLC in Rockville, Maryland, a PATH partner for nearly a decade, may not sound like a traditional biotechnology company—it's named after the family cat, keeps a pet rabbit on staff, and was founded by a professional magician—but it has expertise in conjugate vaccine development and has provided essential components to several conjugate vaccines on the market today. Fina Biosolutions assists manufacturers that may not have the experience or capacity to do conjugation work on their own and provides guidance to emerging-market manufacturers. And, Fina Biosolutions employs a pricing model that keeps costs low for manufacturers, which in turn helps to lower prices for countries.
This is important because conjugate vaccines are difficult (and expensive) to develop and manufacture. But they also provide more effective protection than simpler and cheaper-to-manufacture polysaccharide vaccines, because they stimulate stronger, longer lasting immunity; promote herd immunity; and are protective in children younger than two years of age. It is essential we find ways to make these vaccines affordable and accessible to the low- and middle-income countries that need them most—a guiding mission for both PATH and Fina Biosolutions.
Fina Biosolutions' conjugation chemistry proprietary methodology is used in Serum Institute of India Pvt. Ltd.'s (SIIPL's) pneumococcal and meningococcal conjugate vaccine candidates, both of which were developed with PATH support and are designed to be affordable for low- and middle-income countries. (The pneumococcal vaccine has been granted an export license and the meningococcal vaccine is in late stage clinical study; both vaccines could be widely available in the near future.)
"Keeping costs low and working with emerging market companies is my personal mission—and that aligns with what PATH is doing," says Dr. Andrew Lees, founder and scientific director. "Vaccines can be expensive, but one of the ways to lower prices is to bring in more manufacturers, especially in emerging markets—that's when we see prices drop."
We're now supporting Fina Biosolutions in its efforts to produce a low-cost version of a protein carrier essential to many conjugate vaccines. This could further eliminate pricing barriers and create access to lifesaving vaccines.
"This isn't about making money for us," says Dr. Lees. "It's about equitable access to vaccines. Our motto is 'doing good, while having fun, and trying not to go bankrupt,' a goal that we have been successful in so far. PATH has been an excellent partner in it."
One of our newest partners is Seattle-area biotechnology startup Inventprise. It began in 2012 when Dr. Subhash Kapre, a longtime PATH collaborator who had recently retired from SIIPL, grew restless with so much free time. He recruited a handful of other vaccine development experts and founded Inventprise; in the years since it first opened its doors, Inventprise has taken on more than a dozen vaccine development projects, opened facilities dedicated to research and development, and is in the process of opening one suitable for manufacturing vaccines for early and mid-stage clinical trials.
"We've done a lot for a young company," says Pradip Ghate, Inventprise's Chief Operating Officer. "We have moved at a really fast pace. And we are excited to now be collaborating with PATH."
"Vaccines can be expensive, but one of the ways to lower prices is to bring in more manufacturers, especially in emerging markets—that's when we see prices drop."
— Dr. Andrew Lees, Fina Biosolutions LLC
Together, PATH and Inventprise are working to develop a novel vaccine against Group B Streptococcus (GBS)—exciting because no vaccine currently exists against the little known, but deadly, disease. GBS is the leading causes of sepsis and meningitis in young infants and disproportionately affects people in low-resource countries. Inventprise has conjugate vaccine expertise and is exploring new vaccine development technologies, which could open the door to additional collaborations down the road.
"One of the main reasons we are in this business is to figure out how to make vaccines more affordable for the people who need them," Dr. Kapre says. "The more affordable a vaccine is, the more people will be able to use it."
And though our relationship with Inventprise is still new, we're both are hopeful about the fruit such a partnership will bear.
"For any partnership to be successful, the knowledge, expertise and skill sets at each need to be complementary," Ghate says. "PATH and Inventprise are well-matched. We both have world experts and we both serve the same mission."
Striking the right balance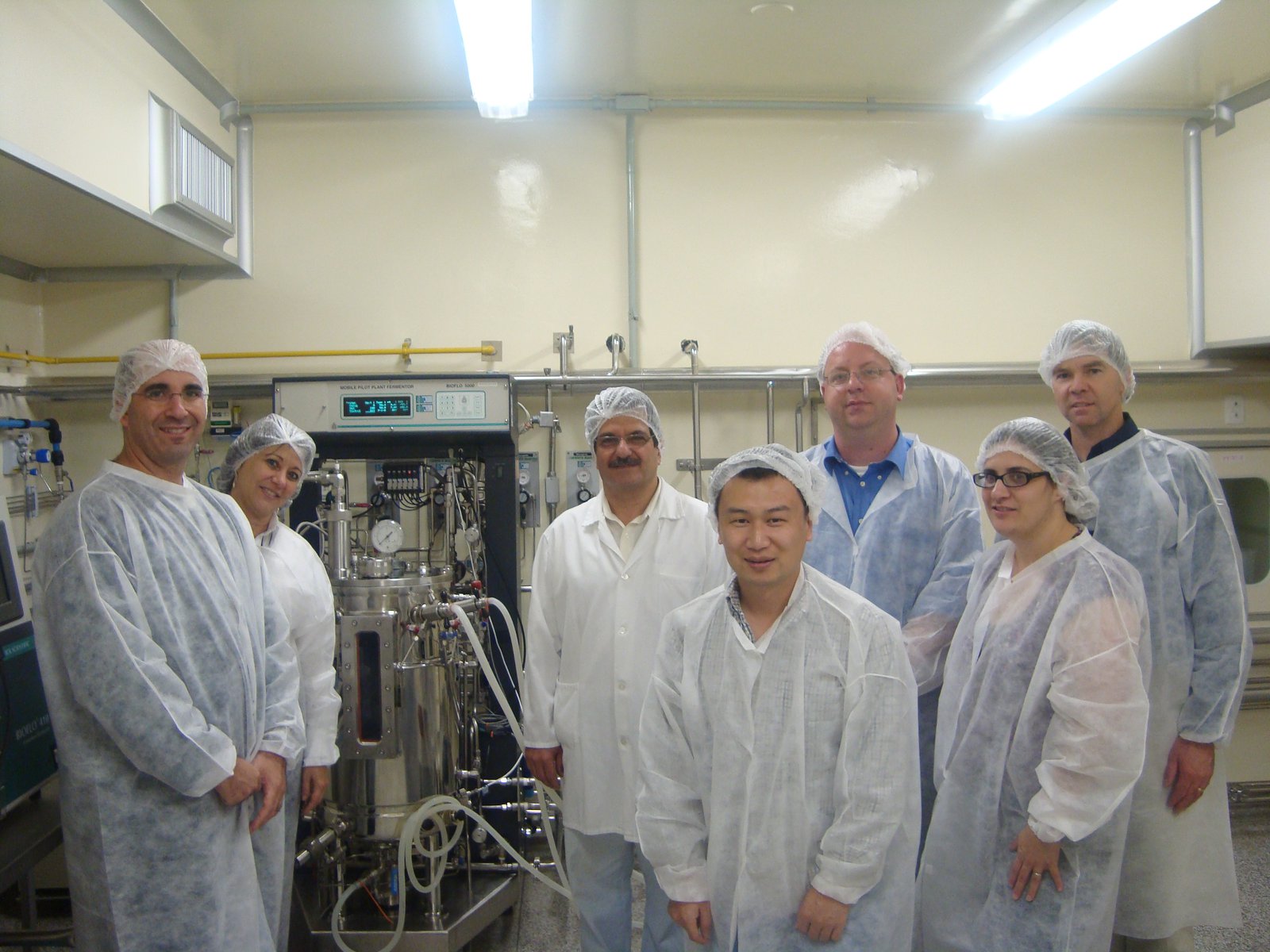 When Dr. Richard Malley began practicing medicine, he spent his days treating children stricken by meningitis due to Haemophilus Influenzae Type b (Hib)—a deadly bacterial infection that affected about 20,000 children under the age of five every year in the United States. But then came the Hib vaccine and a disease that was once so common was just gone. Dr. Malley saw the power of vaccines, firsthand. A few years later he met Dr. Porter Anderson (who was instrumental in the development of the Hib vaccine) and the two began to work together on a project to develop a whole-cell pneumococcal vaccine that would be affordable for low-resource countries—and Dr. Malley found his calling.
"When I started working in a lab I didn't really have any concept of what global health research could mean or how it could apply," Dr. Malley says. "But after I met Porter, suddenly vaccine research made sense to me. And developing vaccines for low-income countries? That's what I wanted to dedicate my life to."
One thing led to another and eventually PATH joined their effort—and found a long-term partner in Dr. Malley, who runs a research lab at Boston Children's Hospital and founded Affinivax, a biotechnology company that focuses on novel vaccine technologies.
Over the years PATH and Dr. Malley have collaborated on a number of projects, whether through Boston Children's Hospital or Affinivax, and have several more in the pipeline.
One of the reasons our partnership has persisted is because of the complement of our different strengths and skills. Because it's part of an academic institution, Dr. Malley's research lab has of freedom to quickly explore new projects and new ideas—positioning itself almost as an early discovery engine. And PATH has the end-to-end experience to keep the projects focused on the goal of product development, licensure, and implementation.
"The strength of our collaboration with PATH is their willingness to explore scientific and academic avenues with us, but at the same time, knowing the work has to be oriented toward a clinical product. PATH encourages us, but also focuses our efforts on vaccine development when necessary," Dr. Malley says.
Our partnerships help to make us who we are and drive our success. Without the right collaborations, we would not be able to advance new, better vaccines and save lives around the world.
For PATH, vaccine development doesn't start in the lab—it starts with passionate, committed people. And when you find a partner that shares your mission and values, you return to work together again and again. Fina Biosolutions, Inventprise, and Boston Children's Hospital are only a few of the partners that demonstrate that.
"There are certainly more lucrative areas for research, but that we have decided as a community that affordable vaccines are worthy of our pursuit, no matter what? That is an amazing thing that will prompt more and more progress," Dr. Malley says. "How satisfying to have played even a small part in that."