In 1980, former vice president of PATH Dr. Michael Free first traveled to Vietnam to improve the quality of locally produced condoms at a critical point in the country's history—and we've been working with local partners there ever since. Throughout Vietnam's postwar economic growth, PATH has been a significant force in helping to shift to private markets and enable widespread access and adoption of safe, reliable, low-cost condoms.
"Vietnam had just undergone a terrible population loss in war, yet they saw the need to be offering citizens a means to take reproductive health decisions into their own hands. They were visionary to be paying attention to this so early on."
— Michael Free
As PATH marks our 40-year anniversary as an organization, our Vietnam office reflects on the changes it has observed over the last 37 years and considers how, through political, economic, and social changes, it has continued to respond to the dynamic needs of the populations it serves.
Born in the 80s: PATH's early days in Vietnam
Michael Free recalls flying into Hanoi for the first time in 1980, looking down onto a terrain scarred by bomb craters. Fueled by commitment and enthusiasm as well as funding from UNFPA, Michael dove straight in. He met with rubber farmers in southern Vietnam and conducted a survey of the quality of local latex. Michael was given a warm welcome by the local partners, and he came away impressed with the level of foresight and dedication of the team.
PATH in Vietnam today: moving with the times
Cruise through the streets of Hanoi to PATH's office today, and you will experience a Vietnam that is almost unrecognizable from the one that Michael remembers. The outward appearance of the horrors of war have long since evaporated, and with a GDP of US$202.6 billion (up from 14.09 billion in 1985), Vietnam has dramatically transformed itself from one of the poorest countries in the world to a strong lower-middle-income country.
Alongside that growth, PATH has expanded its portfolio of work, partnering with the Vietnamese government, health providers, local communities, and the private sector to provide support that drives the health system toward self-sufficiency. PATH has advocated for sustainable approaches to family planning and trained private-sector pharmacies and clinics to support the public health system in controlling tuberculosis and addressing pediatric tuberculosis. We've worked with the government to improve immunization coverage through a national electronic records system, and we're currently supporting Vietnam to become better prepared for pandemics by developing their own vaccines.
PATH is still working on the condom supply chain—although in vastly different ways than in 1980. Rather than working with rubber farmers and factories to develop a local condom supply for family planning, today PATH is working with manufacturers, distributors, start-ups, entrepreneurs, online businesses, the mass media, and local communities to build a sustainable supply and demand for condoms for those most at risk of HIV.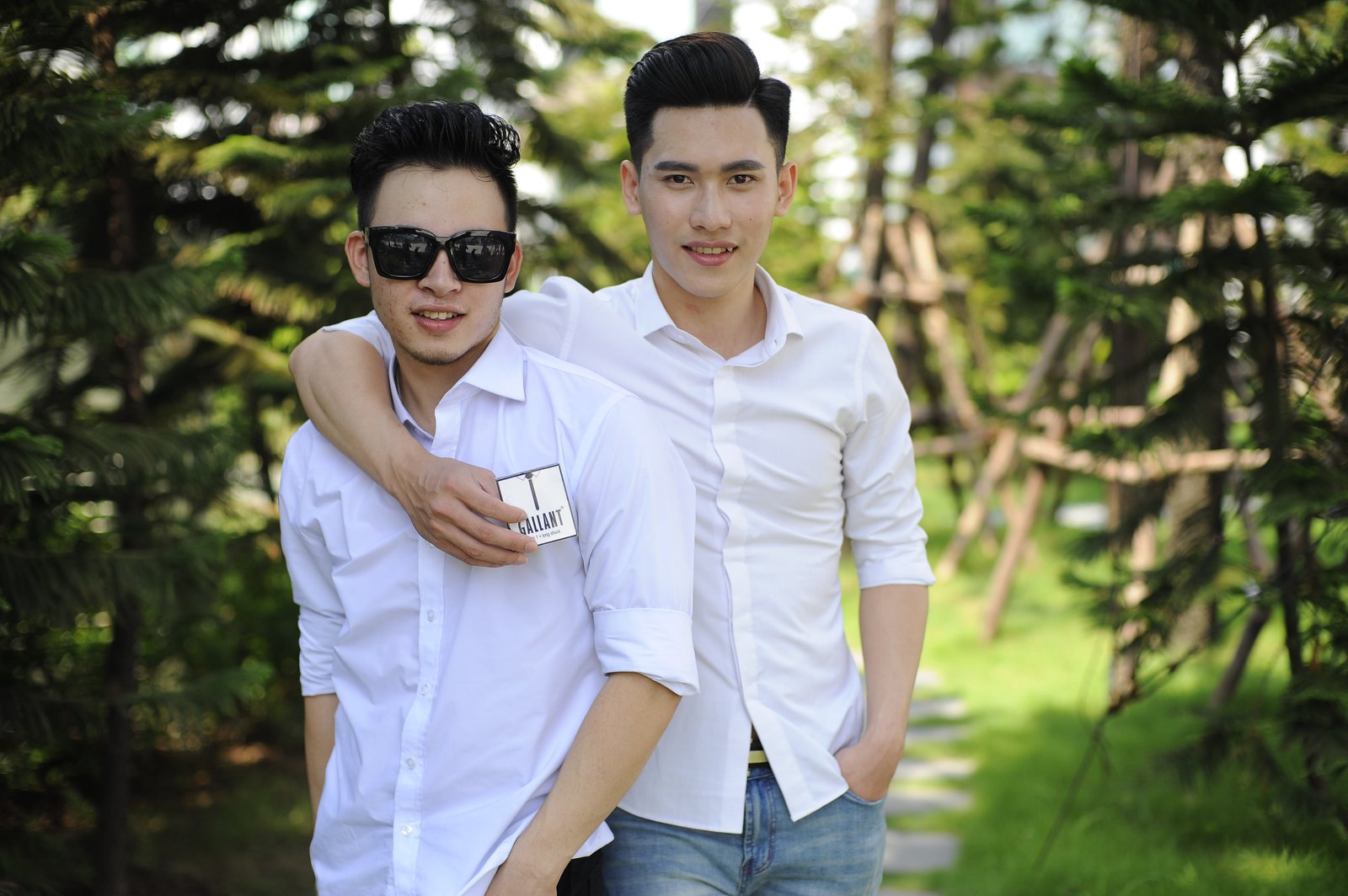 A few years after Michael's visit to Vietnam, HIV emerged as a major public health threat. Donor-funded imported condoms (and lubricant) were made available for free or at a subsidized cost to ensure that key populations at risk of HIV—such as female sex workers, men who have sex with men, transgender women, people who inject drugs, and their sex partners—could access them. This was an important strategy to meet the need at the time.
However, eventually the artificially low pricing of condoms hampered the development of the local commercial condom market, which could not compete with high-quality subsidized imports, even when an increasing number of consumers could afford and preferred to buy commercial brands. As the HIV epidemic has been controlled, the supply of free and subsidized products has dwindled.
"I'm most proud of the Vietnamese team who helped bring this project to fruition. They were determined to make the country successful, and that's exactly what they did."
— Michael Free
At the same time, cheap and low-quality imported products flooded the unregulated market. High-quality local brands were left out in the cold, and consumers were left with few options with which to protect themselves. With 250,000 people currently living with HIV in Vietnam and 11,000 new infections in 2016, ensuring access to high-quality, affordable condoms remains as important as ever.
The USAID/PATH Healthy Markets project aims to facilitate a transition from primarily free and subsidized condoms to a viable commercial market, while ensuring access for those most affected by HIV. Healthy Markets employs the total market approach, which segments populations based on need and ability to pay. This helps the government to prioritize resources for those who are unable to pay, while supporting the growth of a viable commercial market that meets the needs of HIV-affected populations who are able and prefer to pay.
Vũ Hải Yến, senior commercialization and policy officer for the Healthy Markets project provides some insight into how this is being accomplished: "That response has included supporting manufacturers to develop new condom brands that appeal to key populations, encouraging wholesalers to engage population leaders as sales agents who sell condoms in community hot spots, assisting the government to use tools that calculate how many people still require subsidized products, and incubating civil society organizations and social enterprises who are selling condoms online. Working directly with key populations to develop viable sexual health businesses means that the commercial market grows in a way that serves those most at risk of HIV."
Midway through the project, Healthy Markets is already seeing that increased demand for and supply of accessible and affordable high-quality condoms is resulting in a healthier condom market and have set the stage for a more sustainable and targeted HIV response.
Looking forward: what comes next?
Throughout the decades, PATH has recognized the importance of a strong local condom industry to empower people in taking control of their own family planning and sexual health. Keeping our finger on the pulse by understanding the target population, responding to trends toward privatization, and keeping up with the digital revolution has ensured that PATH has remained relevant in Vietnam for all these years, while also developing creative approaches that elicit country and community ownership. Looking forward, PATH will continue to work with local communities, the private sector, and the government in Vietnam as this resilient, innovative, and ever-changing country works toward health equity for all.