Many of the innovations created by PATH and other organizations have the potential to dramatically improve health and save lives. Examples include diagnostic devices that give easy-to-read results in remote settings, and new vaccines and drugs to prevent and treat life-threatening diseases.
"But health products can't deliver themselves," says Ray Cummings, head of PATH's Market Dynamics program. "Well-functioning and sustainable markets—where all people in need have access to high-quality health products and services—are essential for improving global health."
So how do we ensure these innovative products actually get from the manufacturers to the people who need them in low-resource settings and amid diverse regulatory, health, and procurement systems?
PATH brings four decades of scaling innovations that matter
Finding and supporting market-based solutions for health challenges is a core part of PATH's identity. Since our inception in 1977, PATH has worked to understand markets and address inefficiencies so that appropriately designed, high-impact products can be distributed through the best channels and at affordable prices.
The work is complex, multidisciplinary, and often behind the scenes, but without it, these lifesaving solutions would never save any lives.
Today, PATH incorporates market dynamics work into all kinds of health products, from those in early-stage development to those that have been available for decades. We evaluate and anticipate barriers to a country health system's product adoption and generate strategies to improve access and health equity. (Read more about our expertise in market dynamics.)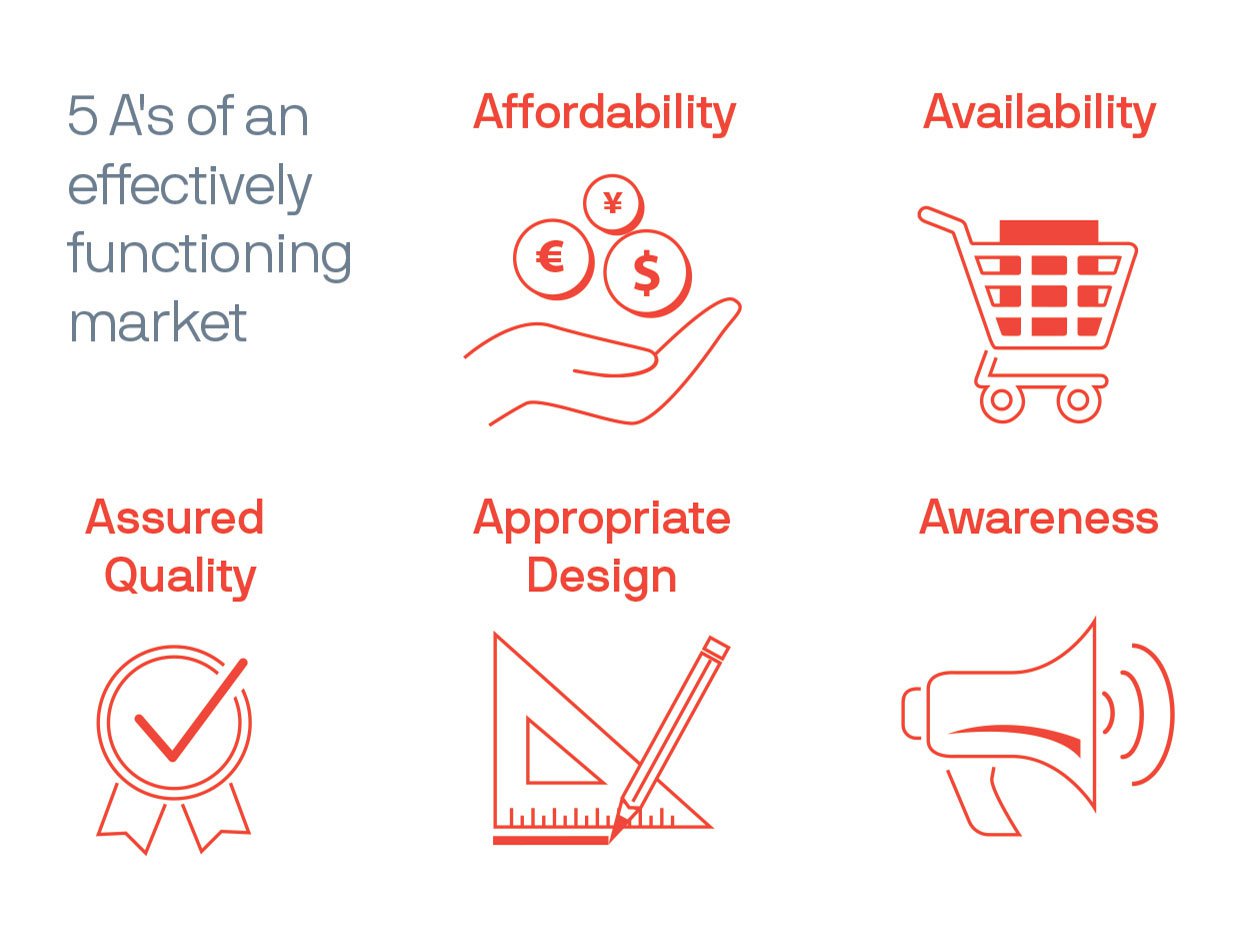 A deep dive into markets for malaria medicines and diagnostics
A key element of PATH's malaria work involves understanding and improving the markets through which malaria products reach care providers and end users.
A new report in PATH's Malaria Learning Series provides an overview of our market access work. Called Markets for Malaria: Improving Access to Medicines and Diagnostics, the report demonstrates how the Market Dynamics program has been instrumental in ensuring equal access and availability of tools for effective malaria diagnosis and treatment, specifically with Plasmodium vivax malaria. P. vivax infection is the most frequent cause of malaria outside of sub-Saharan Africa; more than 2.5 billion people are at risk in Africa, Latin America, and South and Southeast Asia.
Three brief case studies in the report specifically explore using market dynamics to assess:
Expanding access to G6PD testing and appropriate P. vivax radical cure treatment.
Ensuring that chloroquine drug supplies meet demand.
Ensuring the stability of the artemisinin market.
"This report is an outstanding addition to our Malaria Learning Series," says Dr. Larry Slutsker, director of PATH's Center for Malaria Control and Elimination. "It provides much-needed guidance on identifying market inefficiencies and supply chain vulnerabilities, as well as making recommendations to strengthen markets for malaria products."