PATH's statement on the World Health Organization's World Malaria Report, 2020
Country-led, data-centered approaches are saving millions of lives in the fight against malaria. However, we have more work to do.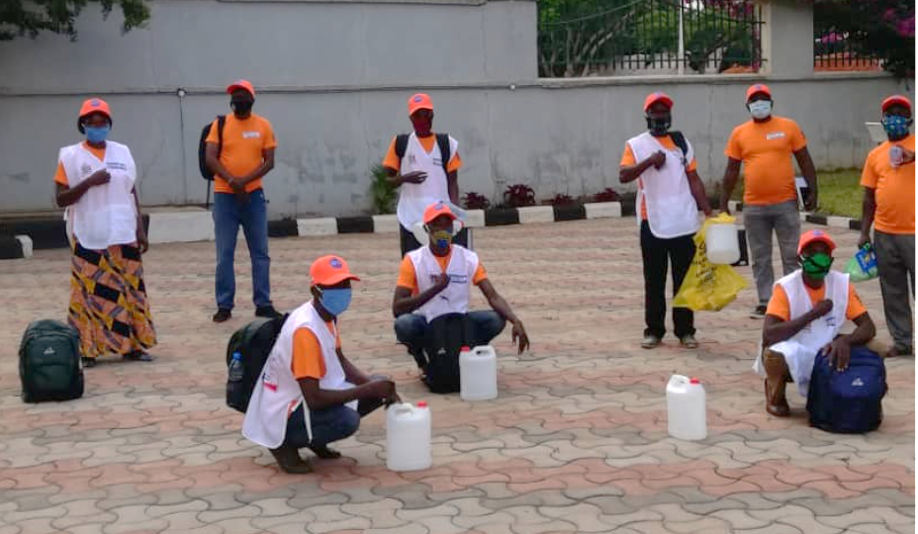 A statement from PATH's Director of Malaria and Neglected Tropical Diseases, Center for Malaria Control and Elimination, Kammerle Schneider:
This week, the World Health Organization (WHO) released the 2020 World Malaria Report, its annual update on global malaria control and elimination. This year's report reflects on 20 years of collaboration and progress against malaria and calls on the global community to maintain essential malaria services to mitigate the impact of COVID-19.
PATH is proud of the progress the global community has made in reducing the burden of malaria over the past two decades—1.5 billion cases and 7.6 million deaths have been averted because of sustained political commitment and increased investment in the development and scale-up of effective tools and approaches. Further, we are on track to achieve two milestones laid out in the Global Technical Strategy for Malaria 2016-2030: Ten countries where malaria was endemic in 2015 are now on track for elimination and WHO-certified malaria-free countries continue to maintain no local transmission.
However, progress against malaria has plateaued over the past four years—global malaria case incidence declined by 27% between 2000 and 2015, as compared to less than 2% from 2015 to 2019. In 2019, the WHO Africa region accounted for 94% of global malaria cases. To address stalled progress, WHO and the RBM Partnership to End Malaria launched the "High burden to high impact" response, led by 11 countries carrying the highest burden of malaria. PATH is proud to support the HBHI response, working with national malaria programs, WHO and partners to use local data and intelligence to support targeting and tailoring of proven interventions for greater impact.
While we do not yet know the total impact of COVID-19 on malaria, we do know that the global community has avoided the worst-case scenario—where disruptions in malaria prevention and treatment services might have led to an increase of malaria deaths to a level not seen since 2000. A modeling analysis conducted at the start of the pandemic reinforced WHO guidance on the importance of continuing malaria services during the COVID-19 response. Accordingly, malaria-endemic countries adapted campaign and service delivery to ensure continued access to prevention and treatment interventions. All planned seasonal malaria chemoprevention campaigns in Africa's Sahel region, all insecticide-treated net campaigns, and over half of indoor residual spraying campaigns are on track to be completed by the end of the year.
"I am immensely proud of our staff, colleagues, partners, and donors whose knowledge and commitment has made these efforts possible. COVID-19 reminds us that the health of communities around the globe is inextricably linked."
— Dr. Nanthalile Mugala, Chief of the Africa Region
Tools and approaches that have been critical for the fight against malaria took on new importance in mitigating the impact of COVID-19. For example, PATH's genomic surveillance capacities normally used to monitor drug resistance in malaria parasites are being leveraged to track COVID-19 transmission in Zambia. Social and behavior change communication channels and expanded networks of community health workers delivered targeted public health messages about prevention, diagnosis, and treatment of COVID-19, in addition to malaria services. PATH-supported Emergency Operations Centers (EOCs) in Senegal and the Democratic Republic of the Congo are using integrated data visualization dashboards to assist in monitoring of trends and subsequent coordination of malaria and COVID-19 activities.
However, we are not through the COVID-19 pandemic yet. Central to tackling malaria and COVID-19 concurrently, and foundational to PATH's malaria strategy, are strong surveillance systems and the availability, quality and use of real-time data for decision-making to ensure continuity of services and effective targeting of resources. Additionally, safely re-starting malaria research and evaluation activities that have been paused during initial pandemic response are critical for ensuring new innovations and improvements in existing tools and strategies are brought to fruition as soon as possible.
We are deeply grateful for national and community leaders, program managers, health care workers, logisticians, researchers, lab technicians, and others for their tireless, lifesaving efforts. PATH is committed to working with the global community to drive continued progress in the fight against malaria and COVID-19, ensuring health equity for all.