New research consortium to evaluate evidence for single-dose HPV vaccination
Leading health and research institutions come together to evaluate the evidence for potential single-dose HPV vaccination schedule
Media inquiries: Kate Davidson | (206) 302-4637 | media@path.org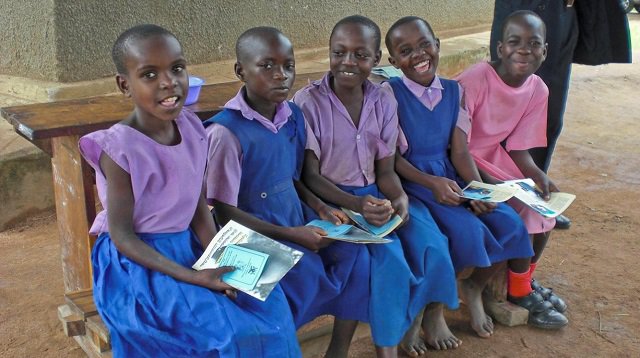 The Single-Dose HPV Vaccine Evaluation Consortium, coordinated by PATH and encompassing nine leading research institutions, has begun work to collate and synthesize existing evidence and evaluate new data on the potential for single-dose human papillomavirus (HPV) vaccine delivery.
While 80 countries and territories have introduced HPV vaccines on a two- or three-dose schedule into their national immunization schedules, rollout in low- and lower-middle-income countries has lagged. If demonstrated to be effective, single-dose HPV vaccination could significantly accelerate national vaccine introduction by simplifying programs and lowering procurement and delivery costs.
Funded by the Bill & Melinda Gates Foundation, the consortium will review existing evidence and evaluate new information available from trials and other observational studies on the effectiveness of a single-dose schedule in order to inform global policy discussions and guidance around HPV vaccination. A group of modeling experts within the consortium will also analyze data, identify critical data gaps, and conduct exploratory what-if scenarios to estimate the impact and cost-effectiveness of a single-dose schedule versus non-vaccination or two-dose schedules to inform decision-making.
The consortium, coordinated by PATH, includes Harvard University, the London School of Hygiene & Tropical Medicine, Université Laval, the University of British Columbia, the US Centers for Disease Control and Prevention, the US National Cancer Institute, Wits Reproductive Health and HIV Institute, and the World Health Organization.
In addition to the consortium members, representatives from the following institutions serve as advisors: the British Columbia Provincial Health Services Authority; International Agency for Research on Cancer; Medical Research Council Unit, The Gambia; Instituto Nacional de Salud Pública de Mexico; and Quebec Institut National de Santé Publique.
Posted January 30, 2018.