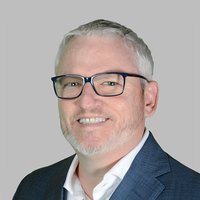 Joel Holsinger
Co-head, Partner, and Portfolio Manager of Alternative Credit, Ares Credit Group/ United States
Joel Holsinger is a Partner, Portfolio Manager, and Co-head of Alternative Credit in the Ares Credit Group. He serves as a member of the Ares Credit Group's Alternative Credit Executive Committee and the Alternative Credit, Pathfinder, and Pathfinder Core Investment Committees.
Prior to joining Ares in 2019, Mr. Holsinger was a Partner at Fortress Investment Group in the Credit Group, where he co-headed Illiquid Credit and served on the Management Committee of Fortress and the Investment Committee for the Credit Funds. Previously, Mr. Holsinger was a Founding Partner and co-headed the Investment Committee of Atalaya Capital Management.
Ares and Pathfinder's (Ares Alt Credit's flagship fund) portfolio managers have committed to donating at least 10% of the fund's carried interest profits to global health and education charities. Pathfinder is the first institutional fund to utilize predefined structure to donate significant future carried interest to support charitable initiatives. In addition to serving on the PATH Board of Directors, he is a member of the NYU Public Health Dean's Council, on the Advisory Board for Kubik (a low-carbon impact disruptor in Africa) and is the Co-Chair for the East Coast for the Ares Foundation. He is also active with several additional charities, including Khan Academy, ChildLife Foundation, Milken's Prostate Cancer Foundation, and the United Nations Children's Fund. Mr. Holsinger has also served as an adjunct faculty at Emory University's Goizueta Business School in its Center for Alternative Investments periodically over the last decade.
Appointed to the board: June 2018