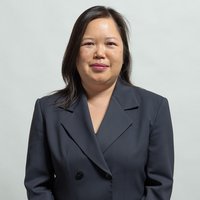 Geneva Pham
Senior Director, Partnerships Development
Ms. Pham leads the global business development function at PATH, where she partners at all levels of the organization to support and advance our worldwide revenue-generation objectives, programmatic goals, and health impact.
She has worked in more than 25 countries, where she gained deep expertise in the international development sector. Prior to joining PATH in 2019, Ms. Pham served as divisional vice president for business development at World Learning, an education nongovernmental organization. She was also business development director at Management Sciences for Health, where she led a team that submitted up to $1 billion in proposals annually. At Crown Agents USA, she focused on economic growth and supply chain programs from the US Agency for International Development, Bill & Melinda Gates Foundation, and Millennium Challenge Corporation. She has also worked for the US Department of Commerce's commercial law development program, supporting trade-related efforts in the Middle East.
Ms. Pham holds a bachelor's degree in business administration from The George Washington University and an MBA from Rotterdam School of Management, Erasmus University in the Netherlands.