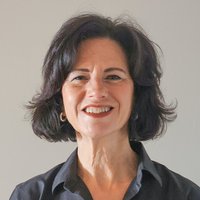 Carole T. Faig
Cue Health, Affinia Therapeutic, and Quva Pharma Board Member / United States
Carole T. Faig is a certified public accountant with more than 38 years of audit and public accounting experience in the health sector, including hospital systems, health insurance, biotechnology, and medical device companies. She currently serves as the Audit Committee Chair of the board of directors for three companies: Cue Health, a Nasdaq-registered company and Affinia Therapeutics and QuVa Pharma.
Ms. Faig previously served as Ernst & Young's (EY's) US health leader from 2017 to 2020 and was responsible for developing and driving EY's strategy to grow its health care practice in a rapidly changing environment. Under her leadership, EY's health practice, which encompasses health care services and health insurance, grew to $600M and gained improved brand recognition in the market.
Concurrent with her US health leadership role, Ms. Faig also served as the leader of EY's West Region Health and Life Sciences $500 million market segment, and she spearheaded the firm's efforts to bring the full strength of its services in audit, tax, mergers and acquisitions, and business consulting services to health and life sciences companies across the region.
Ms. Faig is an active member of the Healthcare Financial Management Association (HFMA), America's leading membership organization of health care finance executives and leaders. Prior to her election to the board, Ms. Faig served on HFMA's Principles and Practices Committee created to reevaluate, clarify, and establish accounting principles and financial reporting practices for health care organizations.
She earned her bachelor's degree in business administration in accounting from Sam Houston State University and is a licensed certified public accountant. She and her husband, Robert Sullivan, live in Houston, Texas, and enjoy golf, skiing and travel.
Appointed to the board: December 2022