In 2022, the global malaria community continued advancing its mission to eliminate malaria. From developing, introducing, and evaluating new tools; optimizing the delivery of current approaches; enhancing data collection and visualization techniques; and engaging communities to increase uptake of malaria services, it has been an incredible year of progress.
Here are 12 photos from 2022 that capture PATH Malaria and partners' efforts.
1. Driving toward malaria elimination in Ethiopia
In April, the Surveillance for Malaria Elimination Activity (S4ME) was launched in Ethiopia. PATH and Addis Continental Institute of Public Health are partnering with the United States Agency for International Development (USAID) on S4ME to strengthen the capacity of national and subnational malaria elimination efforts.

Working closely with the National Malaria Elimination Program, Regional Health Bureaus, zonal and district health offices, the private sector, and community-based organizations, USAID/S4ME aims to eliminate malaria in targeted districts in Ethiopia through driving improvements in passive and active surveillance systems. This includes the identification, notification, investigation, classification, and management of all malaria cases identified by public and private health facilities and community platforms, as well as improving the quality of implementation of evidence-based targeted interventions based on foci investigation. 
The S4ME team has recently completed a baseline assessment data collection in 66 woredas, 118 health centers, and 102 health posts. The assessment findings will be used as a guide to target improvements in malaria elimination efforts in supported woredas and their respective zones, as well as at the regional and national levels.
2. Generating evidence on the benefits of new insecticide-treated nets
Earlier this year, the New Nets Project completed pilot evaluation data collection and released its third interim report. The report presents preliminary findings from the observational studies that accompanied the distributions of new-generation, dual–active ingredient (AI) insecticide-treated nets (ITNs) in Burkina Faso, Mozambique, Nigeria, and Rwanda. The project, funded by Unitaid and The Global Fund to Fight AIDS, Tuberculosis and Malaria and led by Innovative Vector Control Consortium, was established with the goal of making the latest dual-AI ITN technology more widely available to malaria programs throughout sub-Saharan Africa, while generating evidence of their impact and incremental cost-effectiveness in a variety of endemic settings.
Preliminary year-to-year comparisons show decreased malaria case incidence in project partner districts, with greater reductions in districts where dual-AI or combination piperonyl butoxide and pyrethroid nets were distributed, compared to districts where standard pyrethroid-only ITNs were distributed. Final results—expected in early 2023—will include more nuanced analyses, such as a multivariate regression analysis and a robust cost-effectiveness analysis to help provide greater context to the effectiveness of the dual-AI ITNs and where they might be deployed for maximum impact.
3. Defining country-driven research priorities for malaria control and elimination
With Cheikh Anta Diop University in Senegal, the US President's Malaria Initiative's PMI Insights project consulted with national malaria programs, researchers, and implementing partners from malaria-endemic countries in sub-Saharan Africa to gather perspectives on evidence gaps in malaria strategy and guidelines—and to identify country-driven and locally generated priority operational research and program evaluation topics to address the gaps.
Malaria experts from 26 sub-Saharan Africa countries contributed to a prioritized list of 33 operational research and program evaluation topics spanning the areas of prevention, chemoprevention, case management, surveillance, monitoring and evaluation, and other crosscutting themes. In June 2022, PMI Insights hosted a webinar discussing details about the process, list, and vision for addressing the research priorities.
PMI Insights will track and share progress made on the prioritized topics, with input from the malaria community on the most effective channels for dissemination and use. To ensure its relevance, the prioritized list will be periodically updated and emerging priorities captured. PMI Insights will work with leaders across the malaria community to identify additional stakeholders to engage in future updates to the prioritized list. Throughout the process, the goal is to maximize the perspectives of local experts and ensure these are captured in the resulting outputs.
4. Expanding access to the world's first malaria vaccine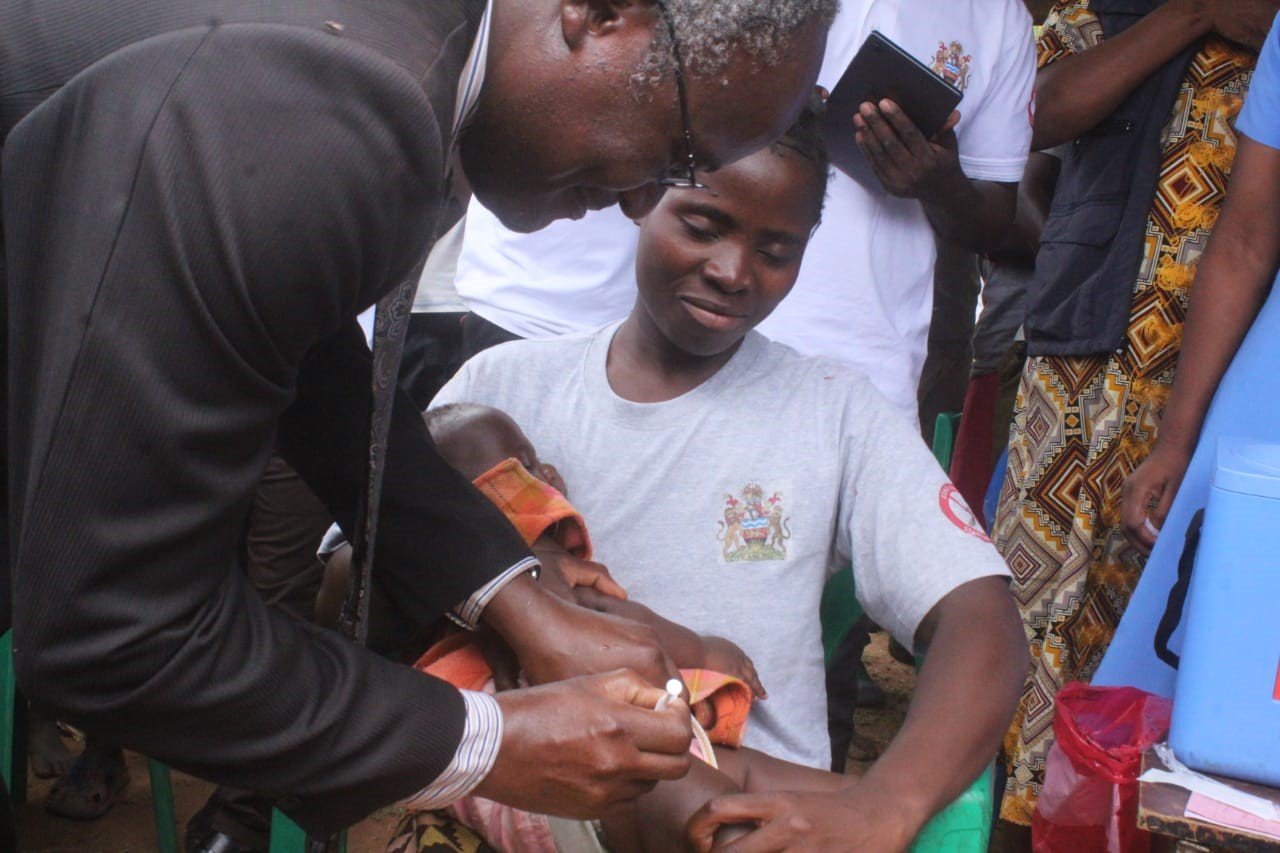 In July of this year, RTS,S/AS01 (RTS,S) became the first malaria vaccine to be prequalified by the World Health Organization. This designation was a critical step toward expanding access to the vaccine and allowed the United Nations Children's Fund (UNICEF) to purchase RTS,S. Gavi, the Vaccine Alliance is ready to provide financial assistance to eligible countries to introduce the vaccine, and Gavi-eligible countries can apply for support when a funding window opens toward the end of the year.
Malawi and the two other countries participating in pilot implementation of RTS,S—Ghana and Kenya—are expanding its use in pilot areas that did not provide the vaccine during the initial rollout, thanks to an Open Philanthropy grant to PATH to support the ministries of health in implementing the vaccine. Malawi expanded access to the vaccine in November, and Ghana and Kenya are expected to follow by early 2023.
Additionally, in collaboration with Imperial College London, PATH is using mathematical modeling to assess RTS,S scale-up and cost-effectiveness in countries such as the Democratic Republic of the Congo. For more information, please see the PATH Malaria webinar on modeling to inform decision-making.
5. Baiting mosquitos with the sugar they crave
Attractive Targeted Sugar Baits (ATSBs) are a promising vector control tool that aims to exploit the craving mosquitoes have for sugar. Working in partnership with the Zambia National Malaria Control Program and the Innovative Vector Control Consortium, PATH is implementing a large-scale epidemiological and entomological trial in Western Province, Zambia, to measure the impact of this new tool.
The team completed the first of its two-year trial in June in Zambia, including eight months of entomological monitoring, six months of cohort study follow-up, a cross-sectional parasite prevalence survey, and a qualitative study. Year 2 of the trial began at the end of October with the installation of over 41,000 ATSBs. The ATSB trial implementation will be completed in June 2023, and study results will be shared in late 2023.
For more information about ATSBs, check out the Gates Notes article and video featuring Kafula Silumbe, Malaria Control and Elimination Partnership in Africa (MACEPA) Team Lead at PATH in Zambia.
6. Giving community health workers a platform
In Zambia, community health workers form the heart of health care provision, especially in rural health facilities. 2022 marked the first full year of Zambia Digital Community Health, a two-year project that seeks to create a unified platform to coordinate health service delivery by community health workers in Zambia.
The project and platform expand on the Digital Community Health Initiative and aim to make community health workers' duties easier by improving the process by which they do their work, while also promoting a culture of data use in the country. As part of this project, workshops, focus group discussions, individual interviews, and field observations were conducted with community health workers in 2022 to identify their challenges and needs.
This past year, the project worked with Zambia's Ministry of Health to define requirements for a digital community health information platform using human-centered design processes.
7. Bolstering integrated and coordinated models of emergency response
Emergency operations centers (EOCs) are an important part of how countries can identify and respond to outbreaks in a timely way. The aim of this work across Senegal, The Gambia, the Democratic Republic of the Congo (DRC), and Vietnam is to improve data management and data use across stakeholders to foster more agile emergency response, strengthen health systems, and accelerate malaria burden reduction and elimination efforts.
In March, the Thiès Advanced Mixed Coordination Unit (Unité Mixte de Coordination Avancée, UMCA) was inaugurated in Senegal. This unit is one of five joint EOC/National Malaria Control Programme response units in the country set up to provide a physical location at the regional level for coordinating information and resources to help support malaria elimination efforts and emergency response in Senegal. 
In June, the next phase of malaria-EOC work in DRC was awarded by the Bill & Melinda Gates Foundation for PATH to continue to work with DRC's Ministry of Health to develop an integrated and coordinated model of emergency response centered around a fit-for-purpose Public Health EOC. The project, implemented in partnership with Bluesquare, is working with the Ministry of Health to develop a Public Health EOC intelligence platform that will strengthen surveillance and response through the increased use of integrated data and digital tools.
8. Improving P. vivax case management and malaria reduction with G6PD diagnostics
Plasmodium vivax is the most challenging type of malaria to treat and eliminate because a form of the parasite can lie dormant in the liver, causing recurring malaria and potential for transmission even after treatment with typical antimalarial drugs. Curing a patient of P. vivax requires using 8-aminoquinoline drugs, such as primaquine and tafenoquine, to kill the parasites in the liver. However, patients deficient in glucose-6-phosphate dehydrogenase (G6PD), a common enzyme deficiency, are at risk of adverse effects, such as hemolytic anemia or even death, when treated with these drugs. However, until recently, simple point-of-care tests for G6PD deficiency that could be used in the rural areas where malaria patients typically live were unavailable. This presented a significant challenge for P. vivax malaria control and elimination efforts in Vietnam.
In 2017, the STANDARD™ G6PD Test, developed by SD BIOSENSOR and supported by PATH, was the first quantitative G6PD point-of-care test available in malaria-endemic countries. In 2021, the test received approval from the Australian Therapeutic Goods Administration, assuring quality and efficacy and confirming its suitability for use in low- and middle-income countries. In 2022, Cambodia, Laos, and Vietnam introduced routine test use with primaquine, which, combined with a blood-stage antimalarial drug, is the recommended treatment for P. vivax malaria.
The new point-of-care diagnostic makes it easier to detect G6PD deficiency and supports equitable access to the best treatment options for P. vivax malaria, reduces the global malaria burden, and supports its elimination.
9. Engaging communities to increase uptake of malaria services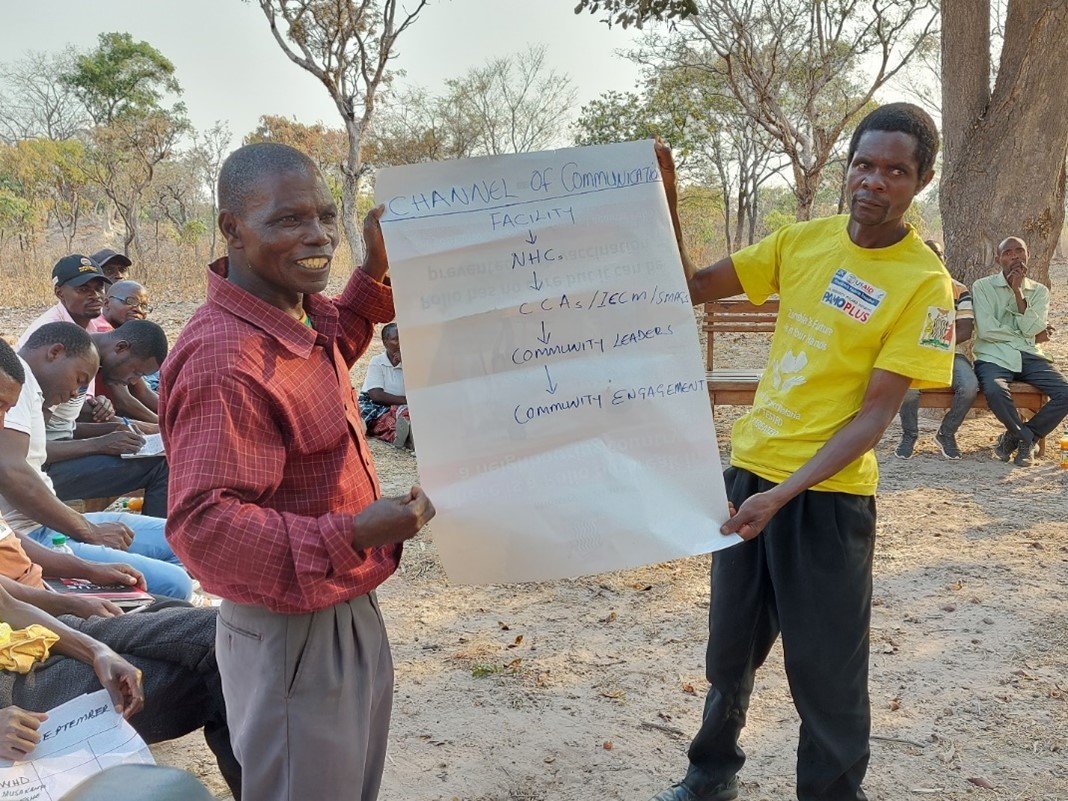 To increase uptake of malaria services and products within communities, PMI's Program for the Advancement of Malaria Outcomes (PAMO) Plus has been supporting District Health Officers within the Eastern, Luapula, Munchinga, and Northern Provinces of Zambia to implement social and behavior change approaches including community engagement. Since 2021, the project has facilitated the development of 1,239 community engagement plans in Neighborhood Health Committees across the four provinces.
The plans are critical for ensuring trained community change agents (CCAs) engage with their communities to discuss behavioral issues and barriers that hinder the uptake of interventions. CCAs carry out home visits, peer education sessions, and community dialogues that provide accurate messages to influence individual and community behavior for increased uptake of malaria services. Key messages include emphasizing the importance of sleeping under insecticide-treated nets regularly and encouraging pregnant women to enroll in early antenatal care, as well as raising awareness around how to access malaria prevention medicine and the importance of houses being sprayed with insecticide.
Having a robust community engagement plan in place brings communities and leaders together to work toward achieving set targets for malaria prevention and control.
10. Putting malaria and COVID-19 under the microscope
The original focus of PATH's lab team in Zambia was the genomic sequencing of malaria parasites. However, during the COVID-19 pandemic, the team began also sequencing SARS-CoV-2 infections, in partnership with the University of Zambia's School of Veterinary Medicine. The team also began transferring SARS-CoV-2 routine sequencing skills to the national program, training Zambia National Public Health Institute staff members.
In 2022, the team, in collaboration with the University of Oxford, continued its genomic surveillance work, developing an antimalarial drug resistance assay with the ability to detect eight drug resistance markers. Going forward, the team will continue to develop the assay, validate it in Zambia, and expand it into other countries. In addition, the team will also develop new assays in response to the immediate needs of the Zambia National Malaria Elimination Centre. In 2022, the team also continued to provide technical support for SARS-CoV-2 genomic surveillance. This animated video provides a glimpse into the process.
For more information about genomic sequencing and assay development for malaria and COVID-19 in Zambia, check out this podcast episode with Mulenga Mwenda-Chimfwembe, Senior Laboratory Scientist in PATH's Malaria and Neglected Tropical Diseases program.
11. Fostering collaboration toward malaria control and elimination in the DRC
This year, PATH continued to expand its malaria efforts in the Democratic Republic of the Congo (DRC). The official launch of the PATH Malaria Control and Elimination Partnership in Africa (MACEPA) project in DRC took place in July in Kinshasa. During the event, the National Malaria Control Program (PNLP) gave a presentation on the malaria surveillance system in DRC, describing the contributions MACEPA and the emergency operations center–malaria investment in partnership with Bluesquare have made through the development of data visualization dashboards and training around their use to inform decision-making. Throughout the year, MACEPA's work in DRC has continued to strengthen the quality of malaria control program data at the national and subnational levels through periodic data review meetings and experience sharing in provincial coordination meetings.
At the end of November, PATH, in partnership with the Unitaid Plus Project, convened a workshop with the Ministry of Health and relevant stakeholders to co-develop the optimal model of perennial malaria chemoprevention (PMC) to be implemented in DRC. The updated recommendations from the World Health Organization on preventive chemotherapies, including PMC, provide greater flexibility to national malaria programs to adapt control strategies to suit their settings. The pilot implementation of PMC is supported by PATH with funding from GiveWell.
12. Advancing data collection and visualization approaches to support decision-making
In 2022, Zambia established a national entomology database in its District Health Information System for collecting, analyzing, and visualizing all entomological data collected within the country.
A collaboration between PMI VectorLink and Abt Associates, the database adapts VectorLink's District Health Information System (DHIS2) entomological modules and creates a National Malaria Elimination Programme (NMEP)–owned DHIS2 instance to collect and visualize entomological data generated by the NMEP, VectorLink, and other in-country partners, including the PATH Malaria Control and Elimination Partnership in Africa (MACEPA), Macha Research Trust, First Quantum Mines Limited, and the Tropical Diseases Research Centre. The system is online, accessible to all partners, and designed for future integration with national data systems. Along with systems put in place to digitize indoor residual spraying and insecticide-treated bed nets campaign data, the database is helping ensure the Zambia NMEP has all relevant vector control data available for decision-making.  
The PMI VectorLink Project also developed a vector control integrated data analytics and visualization best practices guide to support national and subnational malaria program managers, vector control officers, monitoring and evaluation officers, and other health sector decision-makers to better leverage routine data sources and guide national vector control decisions. The guide helps users compile, analyze, and visualize data into dashboards that ultimately support national-level planning for vector control interventions. 
Find it in English on pmi.gov and French on pmivectorlink.org
Stay up to date with our PATH Malaria news via our webpage and Twitter account.