With the novel coronavirus—and the disease it causes (COVID-19)—spreading across India, there is an urgent need to deploy solutions to mitigate the outbreak. With the entire country in an unprecedented 21-day lockdown, tremendous efforts are underway on multiple fronts to ensure the full impact of the pandemic can be avoided.
Moving quickly to repurpose technology
Government and private industry across the globe are investing substantial sums to spur the development of new diagnostics that can quickly detect COVID-19. But developing new tools takes time and risks failure. An alternate approach is to repurpose already available innovations. This tactic can significantly reduce the lead time for deployment—especially important during today's fast-moving crisis.
Meet Qure.ai, a company in Mumbai, Maharashtra, that develops artificial intelligence (AI) algorithms to interpret radiology images, a key tool in the fight against another highly contagious pulmonary disease: tuberculosis (TB). PATH is currently working with Qure.ai to deploy two innovations that are uniquely suited to help with COVID-19 diagnosis and contact tracing: qXR and qSCOUT.
qXR automates the interpretation of chest X-rays. Used as a primary screening tool and followed by laboratory confirmation, qXR significantly reduces the time to diagnosis when qualified physicians are in short supply. Results are achieved in about a minute. Qure.ai has retooled this innovation, initially created to detect TB, to detect instead the lung characteristics indicative of COVID-19. qXR is now being used in Italy, the Philippines, and Southeast Asia to determine which patients need to be tested further, home quarantined, or admitted to the hospital. The technology can also help quantify advanced stages of the disease. This capability can assist in monitoring progression of the illness and help doctors manage patient care. PATH is helping the Indian government quickly integrate qXR as a new weapon against COVID-19.
In tandem with qXR, India has qSCOUT, an AI-powered app that can assist frontline health care workers in contact tracing and virtual triaging. Qure.ai has retooled this app, which was already used globally for TB, for COVID-19. qSCOUT offers smartphone-based registration of COVID-19 patients and their contacts, allowing for remote monitoring. It also maps hotspots, which helps health care personnel and government authorities optimize the supply chain and enhance test kit distribution.
Pinpointing needs and filling gaps
Information is critical in the fight against a new disease. Leveraging PATH's existing work, we are providing the Municipal Corporation of Greater Mumbai (the city's governing civic body) and the Maharashtra state government with technical support to develop and disseminate key educational materials on COVID-19 to all private doctors, clinics, and hospitals in the areas where we operate. To meet the urgent need for personnel, we are also filling crucial human resource gaps. Our teams are deputized in the Kasturba Hospital epidemiology department, SevenHills Hospital, and Mumbai airport, a key point of entry.
Simultaneously, we have helped set up of a virtual call center to reach and track high- and low-risk travelers and their contacts, who are then home quarantined. Through this process, symptomatic patients are identified and instructed on home collection of samples for testing. Volunteers that PATH has mobilized are making phone calls, counseling travelers and communities, and facilitating data entry. These volunteers are also responsible for compiling data and producing daily containment reports.
With hospitals expecting a surge in patients, PATH is engaging private doctors in Mumbai to map and augment the outpatient capacity of the city's general hospitals and peripheral health centers. We are involved in compiling and collating daily reports from 26 private hospitals on occupancy and patient status to help the government get an accurate picture of hospital bed availability, and use the information to save as many lives as possible.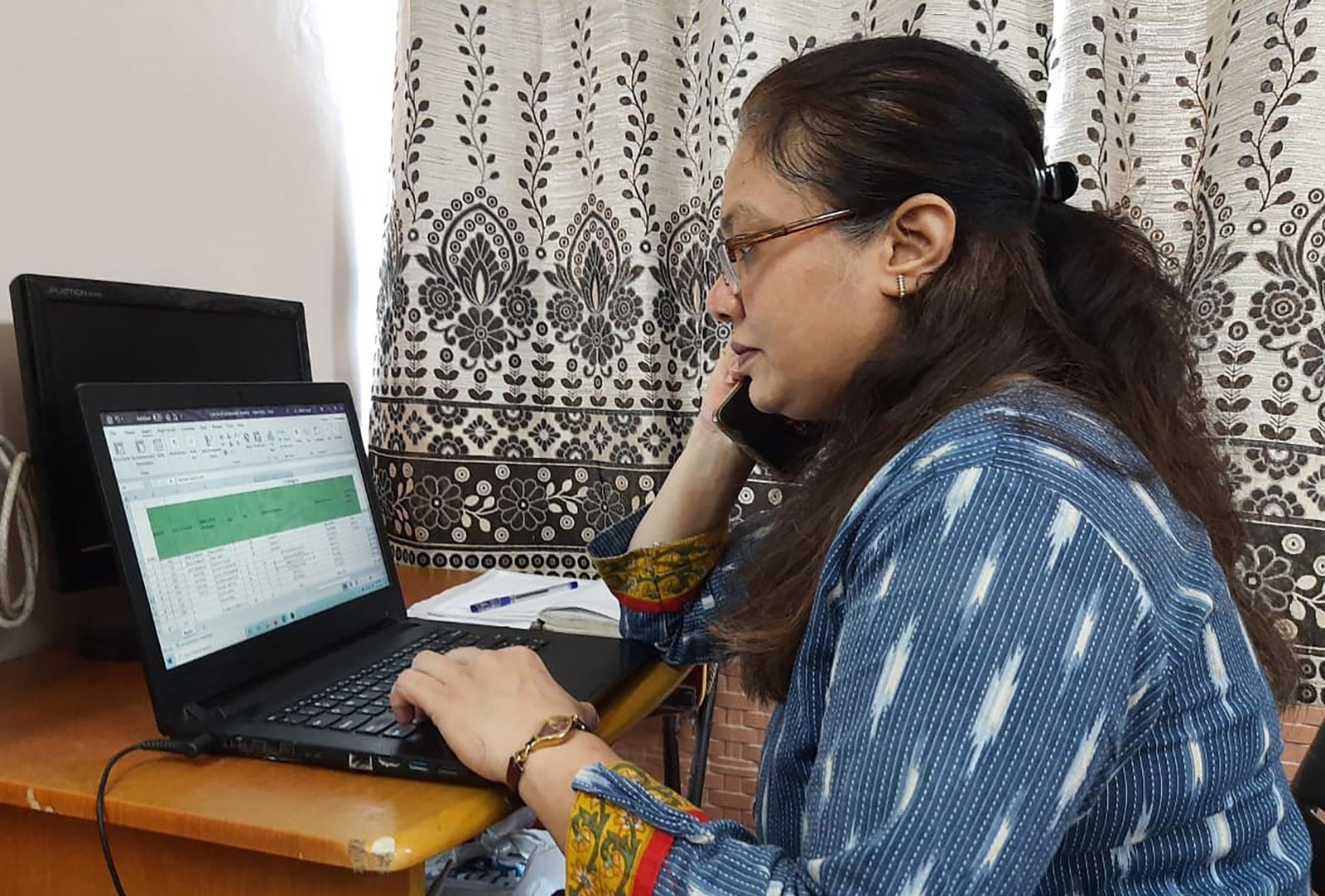 In the state of Uttar Pradesh, PATH is supporting the state government to manage and upload voluminous travel and case tracking information into the data portal at India's National Center of Disease Control. A staff member from PATH has been embedded in this center. This colleague coordinates and provides oversight to the data entry operators and analyzes the compiled data sets. PATH is also providing technical support in strengthening laboratory systems. A team has been set up to streamline the data coming from all the laboratories across the state. PATH participates in various government and partner meetings in this state, providing vital input to the government strategy for addressing COVID-19.
As the outbreak unfolds, PATH's work to achieve health equity—to bring the latest, most innovative health care solutions to the people and places with greatest need—has never been more urgent. We will continue to engage with governments, partners, and peers in India and other low- and middle-income nations. Working together, the world can reduce the rate of illness and death from COVID-19.