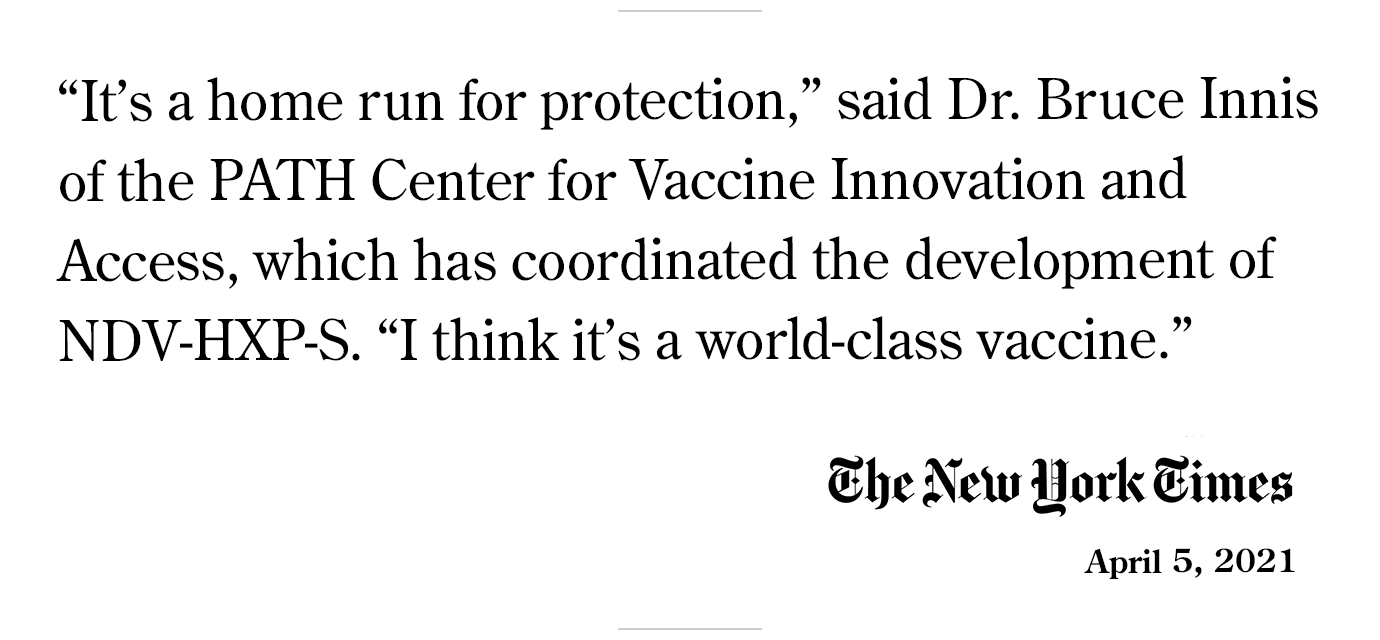 The new vaccine is currently entering clinical trials in Brazil, Japan, Mexico, and Thailand. If proven safe and effective, it could make pandemic protection a reality for people and communities unable to access current COVID-19 vaccines. Thanks to a novel molecular design, NDV-HXP-S can be manufactured sustainably and transported using standard refrigeration. In many ways, this new vaccine could help pave the way toward global vaccine equity.
PATH supported the development of the vaccine technology and, just as important, we connected, facilitated, and advised, providing critical linkages between technologies and partners in the quest to fill needs that are left unmet by market-driven vaccine development.
Contributions to PATH of all sizes made this work possible—yes, the work was supported by large foundation grants, but key early stages were accelerated by flexible funding from our individual philanthropic supporters.

Thank you to our many donors for helping pave the way toward making COVID-19 vaccines accessible to everyone.